Skip to content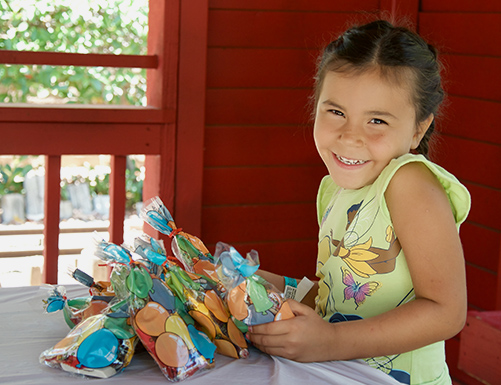 Private Birthday Party Areas are available to rent for $50.00 per area for each two-hour time slot! All party attendees must purchase Main Gate park admissions, which include both admission to Funderland and unlimited rides for the entire day of your party ( subject to safety guidelines posted at each ride ). Children under 34 inches tall are free. Available party time slots are: 10:15 am to 12:15 pm and 1:15 pm to 3:15 pm. Set-up may only begin no more than 15 minutes prior to your scheduled time, and cleanup must be completed 15 minutes after your rental time ends.
If you'd like to host a longer party in your private party area an additional time slot must be reserved and purchased in advance, as otherwise parties will be booked after yours. Extending a party in our private party areas on the actual day of your event is only possible if an area is available to rent for a time slot after yours. Please be a kind Funder-Friend: Birthday areas must be completely vacated no more than 15 minutes after the end of your reserved time to ensure the party area is available for our next birthday guest. Failure to vacate the area on time may ruin the next party's experience, and may incur additional charges. ( An additional option after your party ends is to move your party to the first-come, first-served free William Land Park picnic tables located outside of Funderland. If you do so, be sure all of your guests get hand stamps prior to exiting Funderland so they can return to Funderland throughout the remainder of the day ).
Click here to access your free, customizable, full-color birthday party invitations! You can enter your party's specific information and then print them to send or give to your guests!
A colorful Funderland V.I.P. Voucher is our gift for the birthday child! ( a $19.95 value! ). The voucher is good for one free unlimited-ride Main Gate admission on a future visit.
Due to social distancing protocol Funderland private birthday areas have a maximum capacity of 10 people per area. Please keep this in mind when booking your party, as more than one party area may be required. We will make sure your booked multiple party areas are located side-by-side.
E-mail [email protected] or call (916) 456-0131 to book your private party area today!
Additional Party Information
Party areas and any optional party Add-ons must be paid for at the time of booking your reservation. Please see our Cancellation Policy, below.
Important: The person booking the party is responsible for notifying their guests that 6-foot physical distancing is required in the party areas and the entire park at all times between family groups that do not live in the same household. Per C.D.C., County, and State social distancing guidelines there is a maximum of ten people per party area. For everyone's safety, and to help us remain open, face masks are required at all times while in the park, with the exception of when guests are seated and eating. Please consider making the party area a base area for your guests to rotate through for food, drinks, and gifts, rather than a place to gather, so distancing can be safely maintained.
Our Food Policy: We offer Extra-Large Pizzas as an Add-on Option for your party ( see below ), but we also allow you to bring your own food, drinks, and cake ( please note we cannot allow any BBQ grills, cooking devices, chafing dishes, warming candles, or glass containers, for safety, however birthday candles for a cake are fine ). No coolers or alcoholic beverages are allowed. We do offer a Concessions Stand if you'd like to purchase food or drinks while here in the park.
Our Cancellation Policy: Party Area reservation bookings and all optional party Add-ons you've paid for at the time of booking must be cancelled 7 days prior to your party's date and start time for a full refund. Cancellations less than 7 days prior to your party's start time are non-refundable.
Our Optional Party Add-ons:
If you would like to reserve a specific birthday area you may do so for a $25.00 fee. This is on a first-come, first-served basis.
Pizzas may be added for an additional $19.95 per Extra-Large Pepperoni or Cheese pizza ( 3 pizza minimum ). Orders must be placed at least 24 hours in advance of your party's start time, and are non-refundable.
Goodie Bags filled with toys and fresh candy may be added for $4.00 per bag.
Pull Piñatas filled with fresh candy may be added for $30.00.
Please be sure to review our Cancellation Policy and other important party information, above, carefully before booking. Thank you!
Looking for Funderland birthday invitations, click here
To book your private party area, please
E-mail

[email protected]funderlandpark.com or call the park directly at (916) 456-0131